Welcome to The Wide World of B By Hope Wilkos, South Florida Blogger


Just B. Just You. B. You. Children are magical and filled with so much curiosity and imagination. Now there is a toy company that has captured the hearts of children with an innovative approach to playtime. It is called B.
Launched in early 2010, B. Toys is a partnership with the 110 year old family-run toy manufacturer known as Battat. The company quickly gained popularity on the Ellen DeGeneres Show, Regis and Kelly and won "Toy of the Year" Award honors from Disney FamilyFun, American Baby, Baby Talk, Parent's Choice, Dr. Toy and The National Parenting Center.
The products can be found at your neighborhood Target Store and children ages 0-12 will love this magical journey.
You will find that these are toys with a distinct individualism about them. The packages are made from recycled materials, some of the packages reverse to become gift wrap, the inks are soy-based and the varnishes are water-based.
So that each child feels special, every toy comes with a pretty gift tag. Not only that, but enclosed in each package is a beautiful booklet filled with kids' quotes. Become a part of the family by going to the website, http://justb-byou.com and share your child's quotes with the world. It will bring a smile to your little one's face. Become a part of the B. Universe.
The toys are classified into a few original categories:
B. New
B. Curious
B. Smart
B. Creative
B. Sculptural
B. Lively
B. Caring
Just in time for Valentine's Day, the company has launched a few new toys to make your holiday unforgettable.


The Hugs Links are 24 clickity, colorful links that are loveable and fun. Each is a happy rattle that string together as a long chain. This is packaged in a jar and is made for children ages 3 months to 3 years old.
Hugs links: http://justb-byou.com/toys/curious/hugs-links/

The Sugar Chute Gumball Machine is simple. All you do is press the lever and turn the key. The ball rattles down and if you lift the door there is a prize awaiting that can be tossed back and start to play all over again. There are no batteries or coins required. This toy is made for ages 1-3.
Sugar chute: http://justb-byou.com/toys/curious/sugar-chute/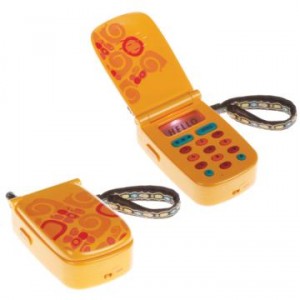 The Hellophone is a small telephone that records messages and is filled with songs and sounds and color. The age group for this toy is from 18 months to 5 years old.
Hellophone: http://justb-byou.com/toys/lively/hellophone/
Make Valentine's Day more personal by recording your child's quote and then turn these quotes into a Valentine's Day card. What could be a better gift to that aunt or uncle or grandmother to cherish forever and ever.
For every toy bought, ten cents goes to 'Free The Children'. This organization was started by 12-year-old Craig Kielburger in 1995 and has caught on to over one million youth from over 45 countries. The mission is quite simply to free children from poverty and exploitation and free young people from the notion that they are powerless to effect positive change. You can read more about this wonderful organization on the website.
Subscribe to the website and visit the divine world of Gisela's Blog. Here you will find Gisela Voss, chief toymaker, who has posted pictures, images and inspirations behind the creations.
It is well worth a visit to http://www.just-byou.com to see the whole new world of fun and laughter brought to its audience in deep, vivid colors.
Remember to B.You. Get on the bandwagon today and show your child a whole new world of creativity and exploration.