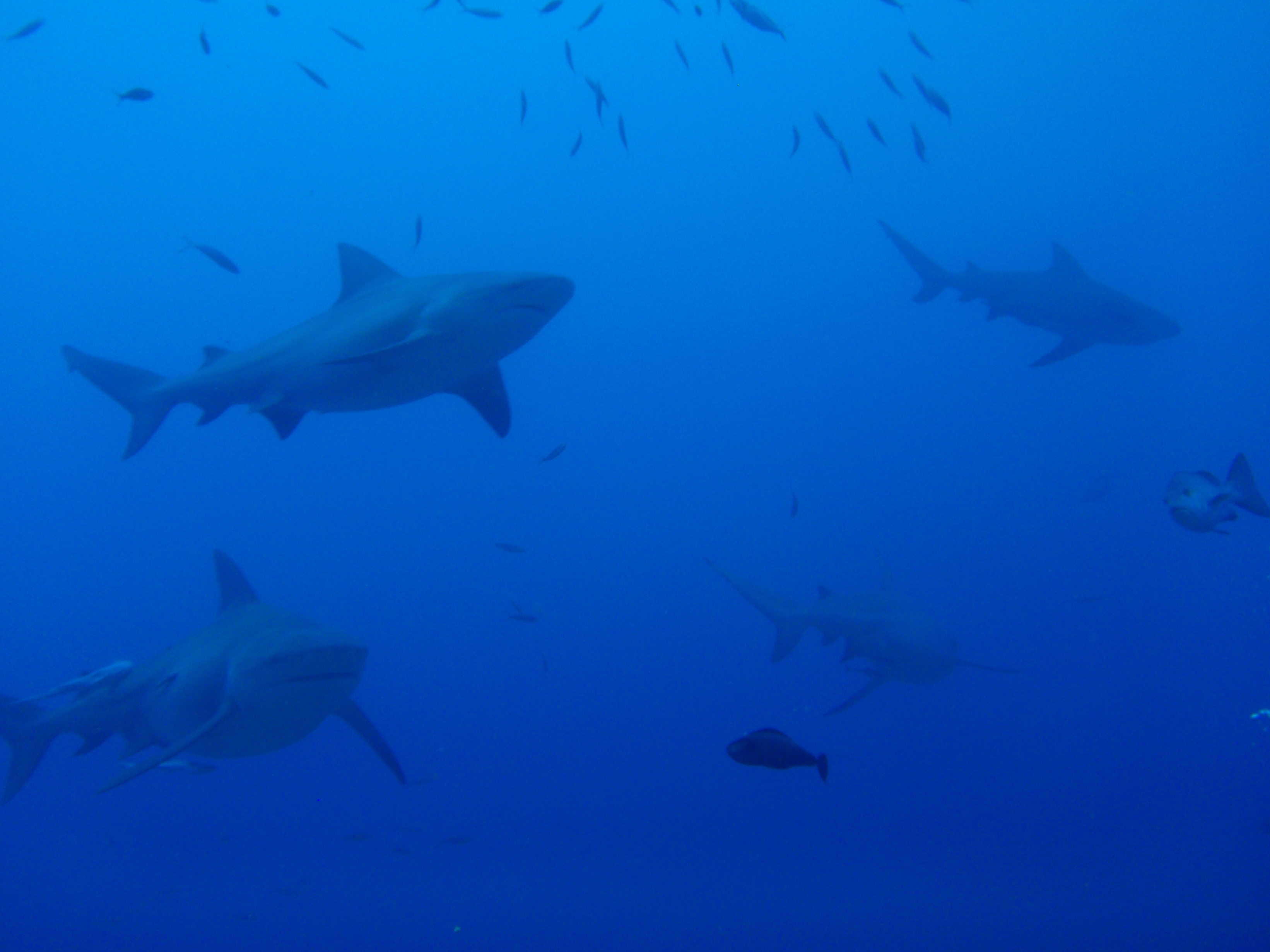 Unite to Save Our Reefs
By: Hope Wilkos, Writer/Blogger
Photos: www.coral.org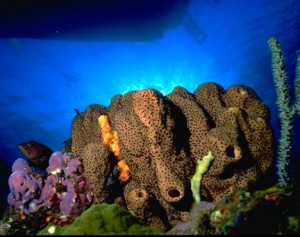 Photo by Chuck Savall
One of the great aspects of the recent DEMA Dive Show 2011 was the awareness that it brought to life through organizations fighting to save our marine ecosystems.
The Coral Reef Alliance (CORAL) is a non-profit organization working diligently to save our coral reef communities. Most of us take the splendor of our oceans for granted but some well-known facts are not always evident. Coral reefs are Earth's largest biological structures. The Great Barrier Reef in Australia is visible from space. Reefs are formed very slowly over a long period of time and live in groups called colonies. Today's reefs are 5,000 to 10,000 years old. You can find them in over 100 countries around the world. There is an amazing biodiversity held in coral reefs. Surprisingly enough, even though they cover less than 1% of the ocean floor, they support 25% of our marine life. They are a source of food, income and coastal protection for a billion people as well as supply chemical compounds that give us life-saving medicines.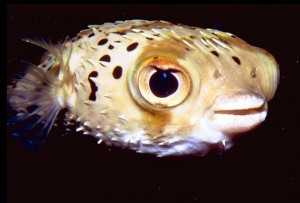 Photo by Chuck Savall
This small but powerful group began as a grassroots alliance of concerned divers that has now grown into an international organization working to unite communities to save coral reefs. CORAL has made such a huge impact on the marine community and with villagers across the globe through their educational and awareness efforts. The latest initiative is concentrated on one of the top 10 dive destinations in the world, Fiji. Taking us back 100 years ago with exquisite reefs, this area of natural innocence and sheer beauty draws in millions of divers per year. The reefs are still very healthy and it is crucial to keep them as such. However, because Fiji is strategically located as a halfway point for the shipping and fishing industry, shark fishing is becoming a major threat to the ecosystem. Sharks are necessary in the marine food chain and the preservation of our reefs. CORAL, working in partnership with the Pew Environment Group and the Fijian Ministry of Fisheries, is raising awareness for shark protection in Fiji through an exciting shark conservation campaign. The goal is to establish a shark sanctuary that would prohibit the commercial fishing of sharks and maintain healthy reefs. The villagers of Fiji hold a magical closeness to sharks, believing that they are descendants of the fish so the feedback has been nothing short of positive.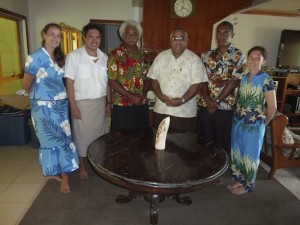 Village Chiefs are working with CORAL, Pew and the Fiji Ministry of Fisheries to educate and spread the word. A very touching video-Shark Hope– was produced in partnership with a local Fijian film company to educate the local community about the importance of shark conservation. As the clock continues to tick, it is imperative for action to be taken now before it is too late. It takes 2000 sharks to get one ton of shark fin and now fishermen are also going for the tuna. This must be stopped. This campaign is getting the message across and raising local awareness. Momentum is building and now it is just a matter of the Fiji Government Ministries to make the decision to pass the bill and officially declare the area a shark sanctuary.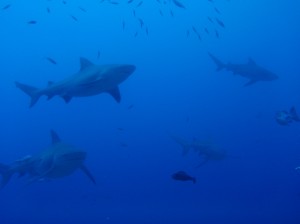 One of the successes that has come out of CORAL's conservation work in Fiji is the establishment of a user fee system for the Namena Marine Reserve. CORAL has helped the local community invest funds generated from its marine park to bring tangible benefits to the local community. Revenue is used towards management costs for security, scholarships to educate the community and protecting the reef training. Tourists eagerly flock to the area to dive these marine-filled seascapes so it is a win-win situation for all.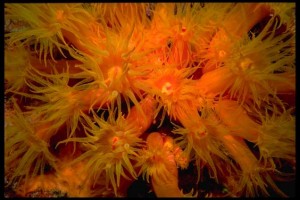 Photo by Chuck Savall
Rick MacPherson, Conservation Program Director for CORAL, looks back to one of the most rewarding experiences for him in this giant endeavor. He has met and partnered with so many wonderful people, getting down to the real community level and one of the villages near and dear to his heart is Kiobo. On one of his recent visits, the villagers greeted him with "Welcome Home". What could be better than that to feel that oneness with the community that you are working with in order to make a difference?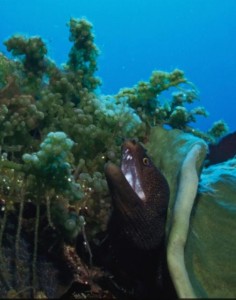 Photo by Chuck Savall
The three largest threats to our coral reefs and claiming approximately 20% of the reefs on the planet are the following:
Coastal development due to our increasing population which in turn triggers waste production and overfishing endangering water quality and lastly and perhaps the biggest threat is the global warming problem. We are putting excess carbon into the atmosphere and ocean waters are becoming more acidic. When the water temperatures are elevated, this leads to coral bleaching which in turn triggers stress and ultimately over time will cause mortality. We must all take an aggressive stand to actively communicate and get the word out. There is no time to waste. If you are an avid diver, educate dive operators wherever your travels may take you. A global alliance with countries is definitely a must.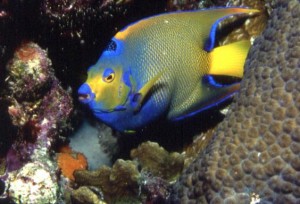 Photo by David F. Colvard
So you may be saying, "What can I do to get involved?"
Reduce carbon emissions, make responsible environmental choices, spread the word about coral reef conservation.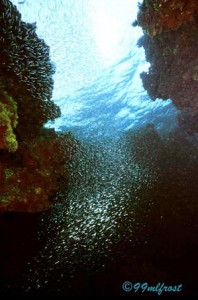 Photo by Mary L. Frost
Go to CORAL for more information and get involved at a local level. Be a local steward and 'spread the word'. "Burst Awareness" and when you travel, get involved on your vacation through voluntourism. The power of community is what will manifest change. Build cooperative alliances, engage and educate, share community benefits and support reef resiliency.
Dive and dedicate yourself to maintaining the beauty of our reefs and a healthy ecosystem as nature has intended.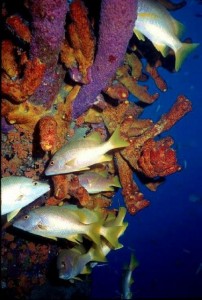 Photo by Steve Turek