Newsletter

***STEPPING OUT IN STYLE IN STOCKHOLM WITH MISHA NONOO***
PART OF THE THRILL OF BEING A DESIGNER IS THE ABILITY TO TRAVEL THE WORLD AND BECOME INSPIRED BY GEOGRAPHY, CULTURE, PEOPLE, PLACES AND EXPERIENCES.
DURING THE MOST RECENT FALL/WINTER 2012 FASHION WEEK IN NEW YORK CITY, WE HAD THE DELIGHTFUL OPPORTUNITY TO INTERVIEW A RELATIVELY NEW BUT BRILLIANT AND ENTHUSIASTIC DESIGNER WHO HAS PROVEN BEYOND A DOUBT THAT SHE REALLY IS THE 'RISING STAR OF THE YEAR', AN HONOR WHICH WAS RECENTLY BESTOWED UPON HER BY THE MASTERS OF THE INDUSTRY. THIS IS SURELY A TRIBUTE TO HER HARD WORK, DEDICATION AND CREATIVITY. HER NAME IS MISHA NONOO.
NOT LONG AGO, MISHA MADE A TRIP TO THE MECCA OF CULTURE, POLITICS AND MEDIA – STOCKHOLM, SWEDEN. THE YOUNG AND TALENTED BEAUTY IS QUITE PARTIAL TO THIS CITY WHICH SEEMS TO HOLD THE KEY TO HER HEART. WHAT IF SHE COULD SHARE ALL THE WONDERS THAT SHE HAD SEEN THROUGHOUT HER TIME IN THIS MAGICAL CITY?
WHILE THERE, NONOO VISITED SOME OF THE OUTSTANDING PLACES THAT HAVE MADE THAT CITY WHAT IT IS TODAY. SHE DECIDED THAT BY ASSEMBLING A CITY GUIDE, SHE COULD SHARE HER TRIP WITH OTHERS IN A MOST UNIQUE SORT OF WAY. THIS WAS SURELY A WAY TO COMMUNICATE TO VISITORS ALL THE ENTICING CULTURAL EXPERIENCES THAT GAVE HER SUCH AN AMAZING SATISFACTION. WHERE DO YOU STAY, WHERE DO YOU GO, WHAT DO YOU DO? MISHA IS ABLE TO PROVIDE ALL THAT INFORMATION.
WHERE TO STAY:
In the heart of Stockholm, THE LYDMAR HOTEL is a warm and inviting hotel that welcomes you with its world-class appeal and exceptional and friendly staff. The view of the Old Town, Royal Palace and the waterfront is absolutely magnificent. Artwork adorns the walls and will keep you busy viewing for hours. Rooms are spacious, unique and individualized with hardwood floors and large windows. The hotel is close to attractions such as the National Museum.
WHAT TO SEE:
THE NATURAL HISTORY MUSEUM has something for every member of the family to see and enjoy. Giving you a glimpse into nature and our surroundings can be fun and educational. Exhibitions include:
The History of Life and Earth Diversity of Life Life in Water Mission: Climate Earth Polar Regions Swedish Nature The Human Journey Treasures from the Earth's Interior
WHERE TO EAT:
RICHE Restaurant – For a bit of the traditional Swedish with a mixture of French Bistro and Spanish and Italian Cuisine, this restaurant has received rave reviews. You will find it is a favorite for residents and tourists alike. The menu has a wide variety of delicious choices.
VASSA EGGEN – This is a hot spot for the locals so you know that it has to be worth a visit. You are guaranteed to get an excellent, mouth-watering steak along with a great atmosphere and trendy wine bar in case you aren't seated immediately.
WHERE TO SHOP:
Fashionistas will go wild at NK (Nordiska Kompaniet)where they will be able to find anything and everything that they are looking for. This six level store has over one-hundred departments; from clothing to crystal to culinary items. The epitome of a 'one-stop shop' and worth a visit for the entire day. If you have ever had a difficult time finding something, look no further as this store is sure to have it.
Once you find that outfit that you were searching for, stop by JUS for the perfect accessories. This concept store carries popular brands such as Moscot, Ann Demeulemeester, Maison Martin Margiela and more. It is definitely worth a visit to see the mix of merchandise from Swedish and international designers. JUS is a must.
The City of Stockholm awaits you. What a thrilling way to spend some down time and experience the trip of a lifetime. Check out Misha's choices when you arrive and have a most memorable trip while you are there.
©2012 Pure Fame Media / F R TV | 945 Suffolk Ave ,Brentwood NY 11717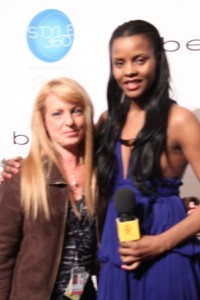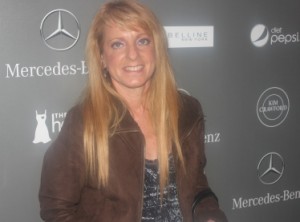 PURE FAME IS THE NAME OF THE GAME ———————————– WEEKLY NEWSLETTER
This past week was a very busy week for Pure Fame Media. We published articles related to Fashion, Entertainment and Current Events.
Beginning with the 'Wonderful World of Fashion':
A new store is open in New York with a unique appeal and definitely worth a visit – http://purefamemedia.com/aritzia-hits-new-york/
There is a rising designer in the Fashion World awarded the honor at Miami Beach International Fashion Week recently and his name is Bata Spasojevic – http://purefamemedia.com/rising-designer-bata-spasojevic/
Another Fashion Retailer grabbing the runway with exotic and spirited fashions is Boston Proper, a South Florida based company – http://purefamemedia.com/boston-proper-fashions/
In the Entertainment sector:
We are looking forward to the upcoming Tribeca Film Festival – http://purefamemedia.com/tribeca-film-festival-comes-to-town/ We prepared our readers for the EME Awards – http://purefamemedia.com/lime-tv-has-exclusive-eme-coverage/
The largest category that we offered our readers this past week was in the area of Current Events (good and bad):
Mayor Bloomberg attended a ribbon-cutting ceremony for Classical Music – http://purefamemedia.com/ribbon-cutting-ceremony-for-the-dimenna-center-for-classical-music/
News for New York Taxi Drivers – http://purefamemedia.com/mayor-bloomberg-taxi-commissioner-yassky-update/ For all of our Sports Fans – http://purefamemedia.com/chauncey-billups-unsure-of-return/
A New York Executive is sentenced – http://purefamemedia.com/new-york-tv-exec-gets-25-years-to-life/ A significant event will be taking place in June – http://purefamemedia.com/final-mission-for-endeavor/
In a unfortunate turn of events, Mother Nature created disaster and chaos in Japan last week and our hearts go out to the victims – http://purefamemedia.com/mother-nature-unleashed/
BUT ON A LIGHTER AND MORE PLEASANT NOTE, OUR "PURE FAME HALL OF FAME" SPOTLIGHT AWARD GOES TO:
http://purefamemedia.com/artists-eyes/ – OUR CHILDREN ARE OUR LEADERS OF TOMORROW (their artistic talents were the focus of this entertaining and heartwarming evening)
Click on the links and take a look at all our articles. You are sure to find something of interest to you…….And don't forget to keep checking back on a daily basis to see all we have to offer.