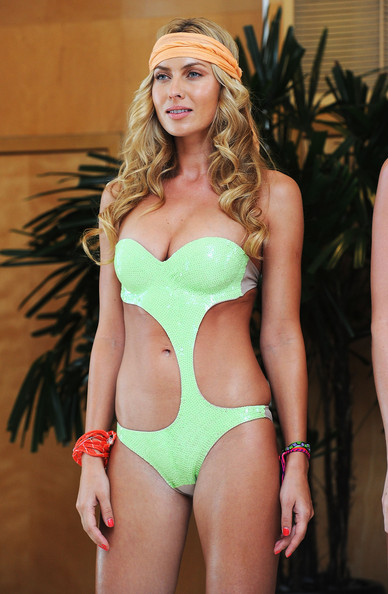 BRAZILIAN BEACH BEAUTIES By Hope Wilkos, Writer/Blogger Photos: www.TheYBF.com, www.justjared.com, www.zimbio.com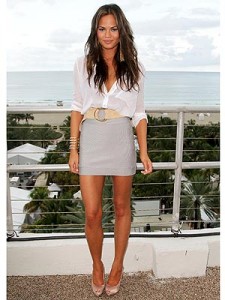 At Mercedes-Benz Fashion Week Swim 2012 this past week, there was a private showing of the feminine yet flirtatious Dineila Brazil 2012 Swimwear Collection in the penthouse of The Raleigh Hotel on South Beach.
Beautiful angelic models posed for an audience of media, photographers and guests in brightly colored swimsuits designed by Brazilian dark-haired beauty, Neila Rudden.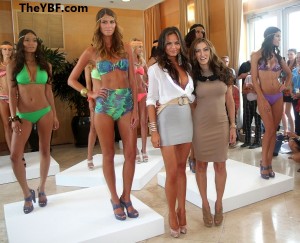 Neila's suits have gained notoriety simply because each suit is elegantly crafted with that distinctive personal touch.
This year proved to be even more special as Sports Illustrated model, Chrissy Teigen, launched her 12-piece capsule collection in conjunction with this showing. Her boyfriend, the infamous superstar, John Legend, was there to give her moral support and they looked to be very much in love. Inspired by Thailand jungles, beaches and flowers, this exquisite and exotic swimsuit collection definitely was a huge hit. There were sexy bikinis in vibrant yellows and pinks and sequined lavender suits that set a very seductive mood.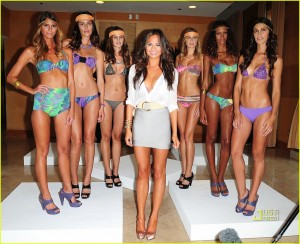 Strapless florals combining green, purple, yellow and white hues looked absolutely stunning on the models as they held their graceful poses. The grey and white and pink combination of color was a brilliant addition to the line. Greenish yellow sequins on a one-piece body hugging suit with more of a bikini look would fit in perfectly on the beaches of South Florida or the islands or Brazil or any other tropical destination. The gunmetal suit seemed to be popular this season.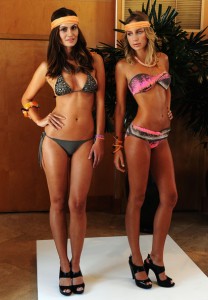 Though shown before a small audience, the collection will be a huge hit on the beaches this season and the suits can be found in many major cities in the United States. Visit www.dineila.com to get more information on the collection.