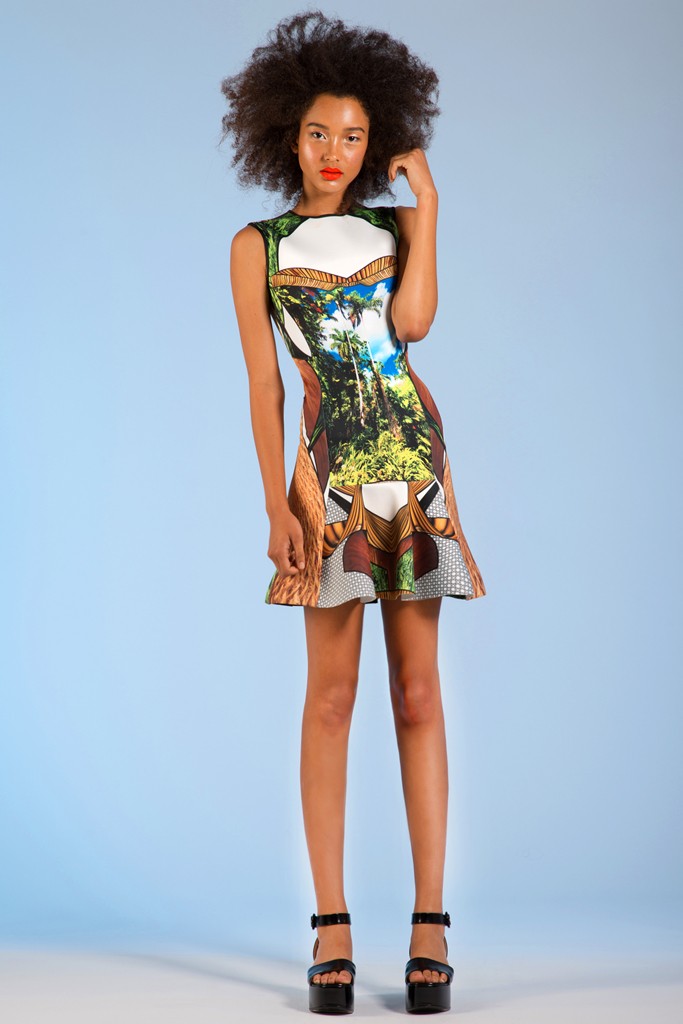 CUBA INFLUENCES CLOVER CANYON RESORT 2014
By:  Hope Wilkos, Writer/Blogger
Resort Collections are launched for a season of sumptuous summer style.
These collections take us from the plane to the pool, from the Riviera to the charity benefit.  We admire in awe the stunning work from well-known European designers but many may not realize how ripe the talent is right here at home in the United States.
The Clover Canyon Resort 2014 Collection was introduced to those fashion fanatics that are the trendsetters of today.  Bright, vivid colors, magical patterns and grabbing graphics create major memories as this collection is unveiled.
Clover Canyon is all American, designed and produced in Los Angeles.  The designer team works harmoniously with common goals at hand.  They share the passion for art and travel and hand-engineered original prints that surprise and enhance the shape.  All aspects of producing the collection takes place right in house.
Clover Canyon describes their whimsical fashions for every season and that wildly unpredictable person that wears their pieces.  It is a jubilant look, clothes embarked upon an endless journey, from the tribal plains of Africa and the courts of ancient kings to going through the history of art and taking you as far back in time as you decide to regress.  As soon as you slip into their clothing, use your imagination to take the voyage of your dreams.
So where does this latest Resort 2014 Collection take us?  The inspiration is the diverse countryside of Cuba.  Brilliant landscapes, Spanish colonial confluences and the haunting beauty of decayed baroque grandeur are all influential on a collection that was widely accepted at its debut.
Fun-loving pictures placed front and center on sweatshirts, flared skirts typical of Spanish flounces and bell shoulders perk up the runway.  What about the 3-D sheaths or the non-traditional suit perfect with a pair of pumps?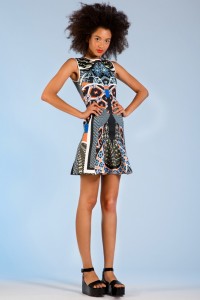 Rozae Nichols is the tempting talent behind the brand.  This latest  that she has designed is an eye-opening collection with fruits, foliage and cigar bands appearing on tasteful dresses, neoprene fabric and enticing embroidery.  The eyes of the models were accented in orange shadow and cheeks were bronzed to make it an even more effective presentation.
The Clover Canyon Resort 2014 Collection is a carnival of crazy fashion and a refreshing change to the traditional and the classic.  Great work in bringing vitality to the runway.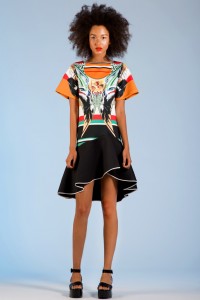 PHOTO CREDITS:  Courtesy Photo
40 Responses to "CUBA INFLUENCES CLOVER CANYON RESORT 2014"
Leave a Reply